Hi, I'm Annchen
Hi! I'm Annchen, a Yin Yoga teacher and Ashtanga practitioner, passionate about Yin Yoga, its healing qualities and functional anatomy. For me, yoga is an ongoing exploration of your outer and inner strengths. Your yoga practice should fit the uniqueness of you. Life and yoga is an ongoing balancing act, adapting to the newness of each day and the how we change as we age. 
A nomad, my life (like my yoga) is an ongoing balancing act! 
I was born in South Africa, but have spent half my life in Spain. Despite living five years in the Middle East and North Africa and a year in India and Sri Lanka, Spain is definitely my second home! 
I also teach Yin Yoga in Spanish. I'm passionate about languages as the key to the culture and heart of the speaker. I also speak French, Catalan and Arabic. 
A former communication technician, translator and English teacher, I prioritise guiding and empowering you to develop your own practice.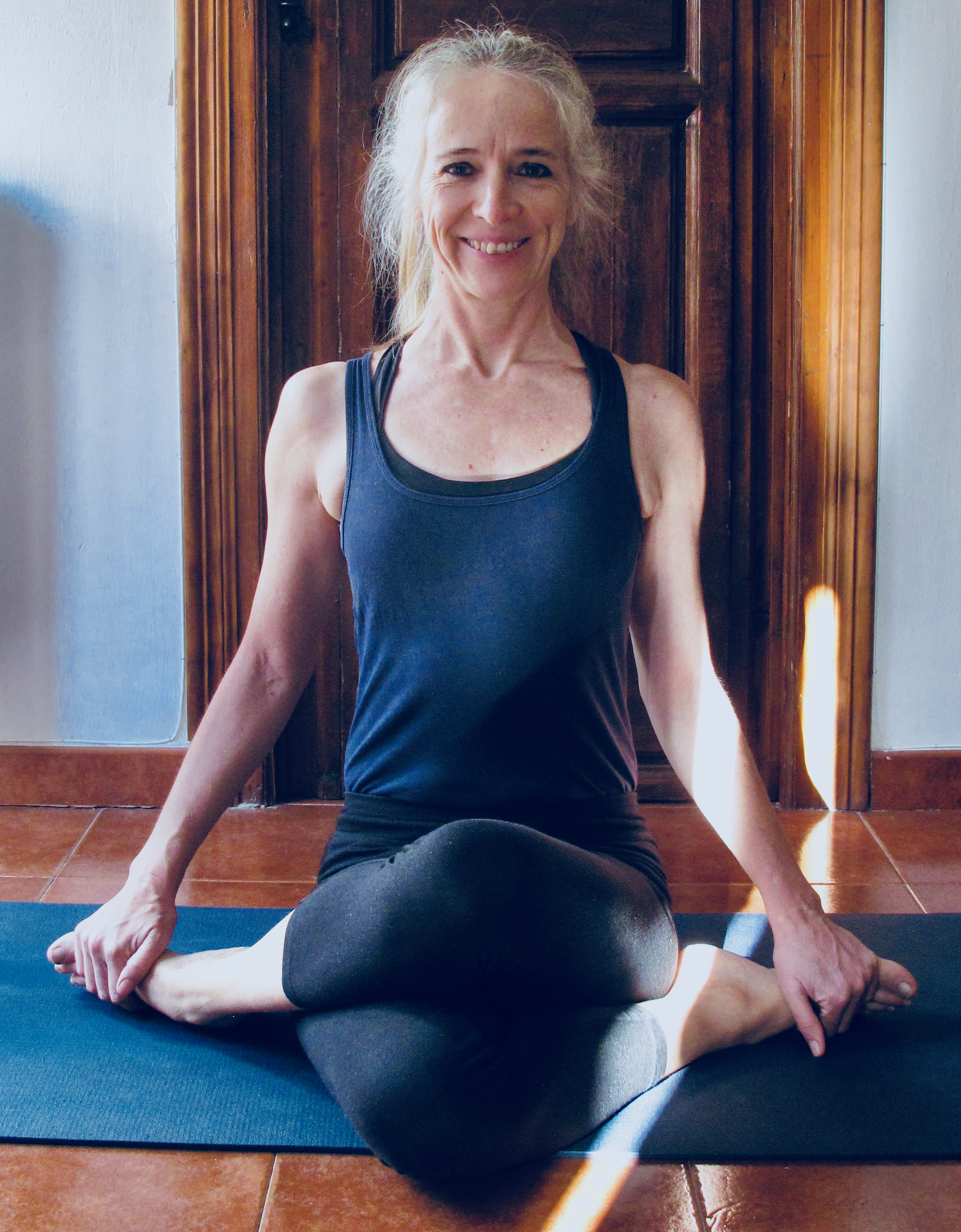 Why do I teach Yin Yoga?
Because I'm passionate about sharing this transformative practice with YOU!
My journey with yoga started with Ashtanga Yoga. I started practising it eight years ago as a way to build up physical strength. I discovered that the external change also brought an internal one, helping me to become calmer and more focused.
Two years ago, I discovered and started learning about and teaching Yin Yoga, my other passion. 
I love teaching Yin Yoga as it's mindful & functional
As each person's body is different, I'll guide you through how to adapt the postures to your unique body, rather than adapting your body to the postures.
So, the emphasis for each posture is on the aim or the function e.g. to stretch your hamstrings, rather than on what it looks like, the aesthetics. I'll give you the tools to practise confidently on your own.
But it's not just about what you do with your body, it's what we do with our mind. Passively stretching and holding postures for several minutes, stills the body, slows the breath and quietens the mind.
Yin Yoga has taught me about having balance in life!
Leaving a professional career in communication coincided with discovering yoga.
So I know the demands of a challenging working environment. How stressful it can be. How the long hours sitting create tense shoulders, neck and back. And how you don't have any time to do physical activity!
Including a passive practice to counterbalance your busy life is fundamental to restoring physical, mental and emotional calm. As an anxious person myself, I found Yin Yoga soothes and calms me.
The deep, mindful stretches help me to disconnect as well as increasing flexibility and mobility.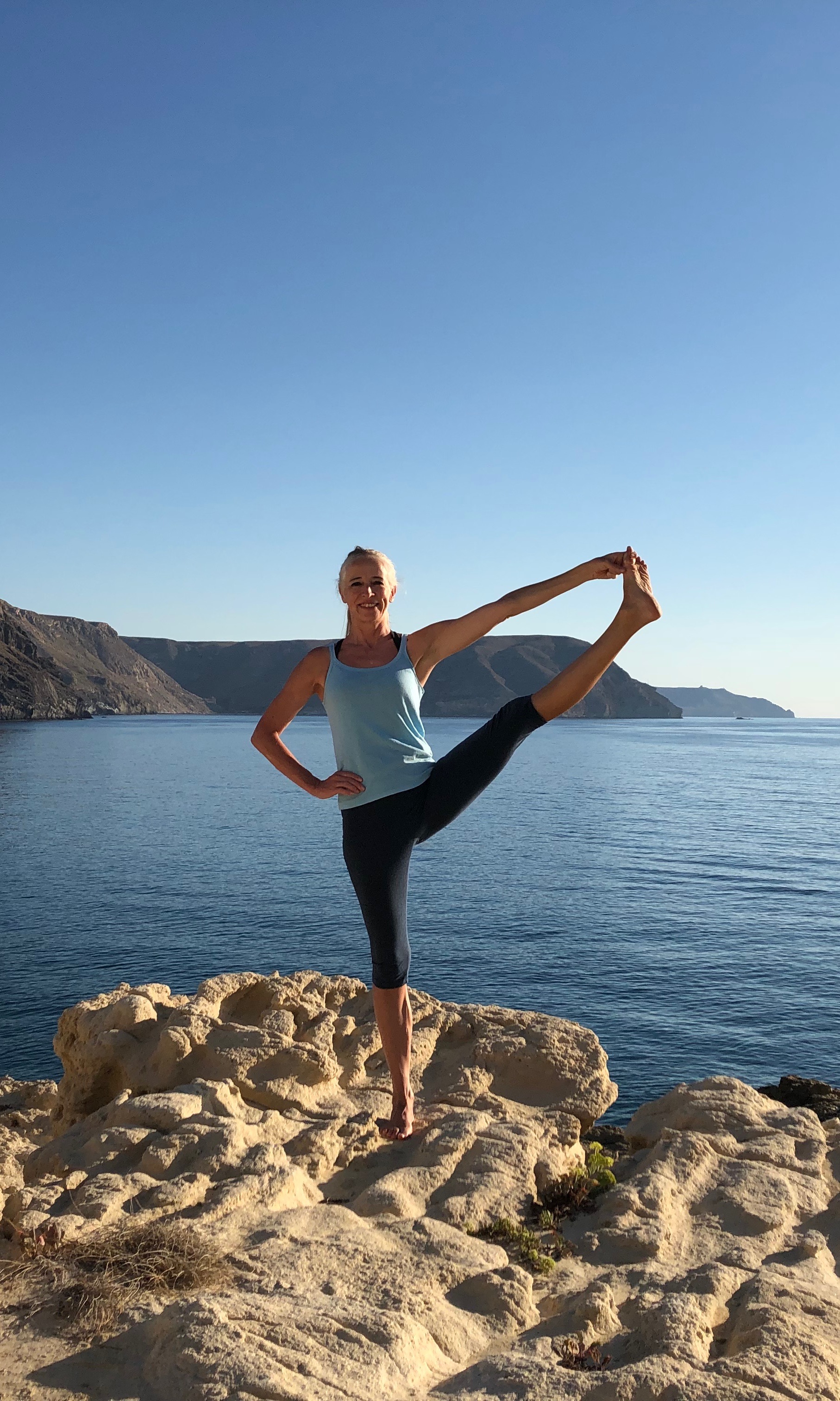 When I'm not teaching or doing yoga...
I love hiking in the mountains, swimming in the calm Mediterranean sea, cooking yummy vegetarian food for my family and friends, reading about yoga, Zen Buddhism or Daoism, keeping up-to-date with current affairs and travelling (when Covid allows me to!)